For Fast, Effective Pest Control, Call All-Safe Pest & Termite Today!
Our Termite Control Guarantee
When you choose All-Safe Pest & Termite to eliminate termites from your property, we guarantee your satisfaction! When you partner with us to get rid of your termite problem, we won't rest until you're satisfied with the results of your termite control services. Contact us today to get started with effective termite control near you!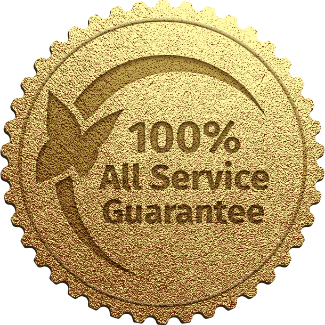 Schedule Your Free Estimate
Save $50 Off Your Service When You Sign Up Today
Complete the form below and we will contact you to discuss your pest problem!
We Get Rid Of Termites Fast!
At All-Safe Pest & Termite, we offer comprehensive termite control services to help protect homes and businesses in the Dallas-Fort Worth Metroplex area including Plano, Lewisville, Frisco, and Southlake from the threat of termite damage. Our ongoing termite control solutions not only focus on termite elimination but are also designed to prevent those destructive termites from returning in the future. When you choose our locally owned and operated pest control company, you can say goodbye to termites, guaranteed!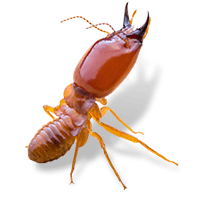 Our Effective Termite Control Process
Termites are responsible for causing over $5 billion in property damages and repair costs every year in the United States alone! If these wood-destroying insects find their way onto your property, one thing is for certain: you'll want them gone as quickly as possible. However, termites are notoriously difficult to get rid of—which is why when home and business owners find themselves with a termite problem, they quickly realize that they need to call in the professional termite exterminators at All-Safe Pest & Termite for help!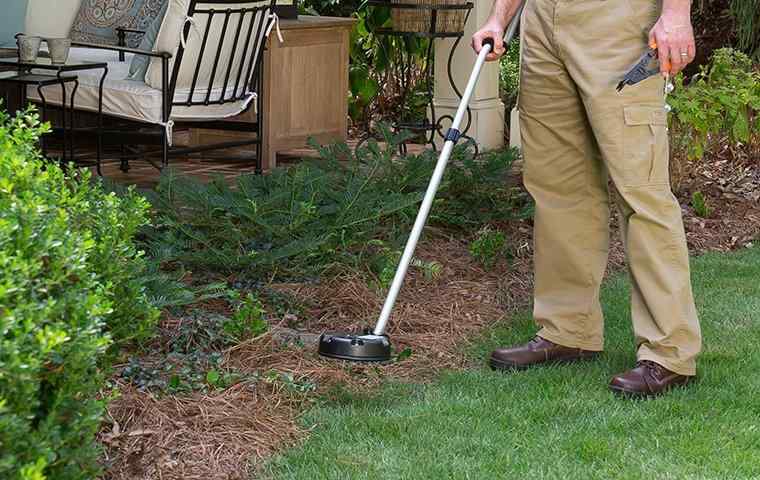 Thorough Termite Inspections
At All-Safe Pest & Termite, we use infrared technology to help locate termites that may not be visible to normal inspections, allowing us to give you the most accurate termite inspections possible. The presence of termites changes the heat patterns of walls, floors, and the roof, and our thermal camera detects this change and shows the exact location of the termite infestation.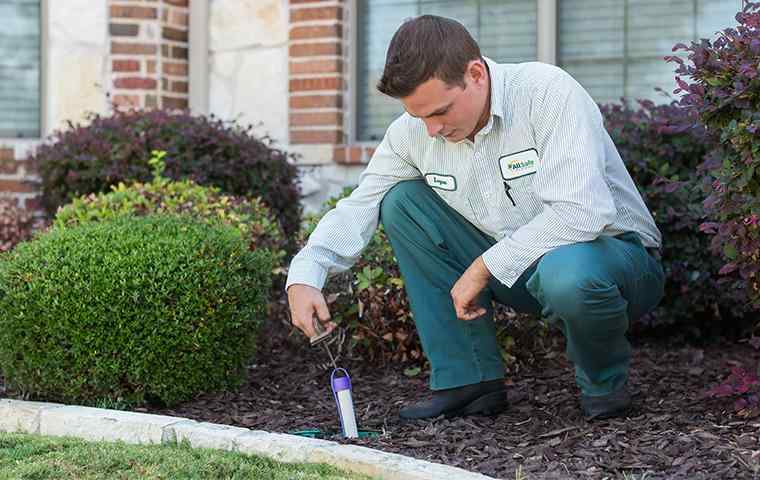 Termite Control Treatments
After we've performed our infrared termite inspection, the team here at All-Safe Pest & Termite will recommend the best course of treatment for your termite problem, given the property's type of construction, conducive conditions and attractants, and homeowner's plans for the property. We'll make sure your termite control plan is fitted to your home-specific termite control needs.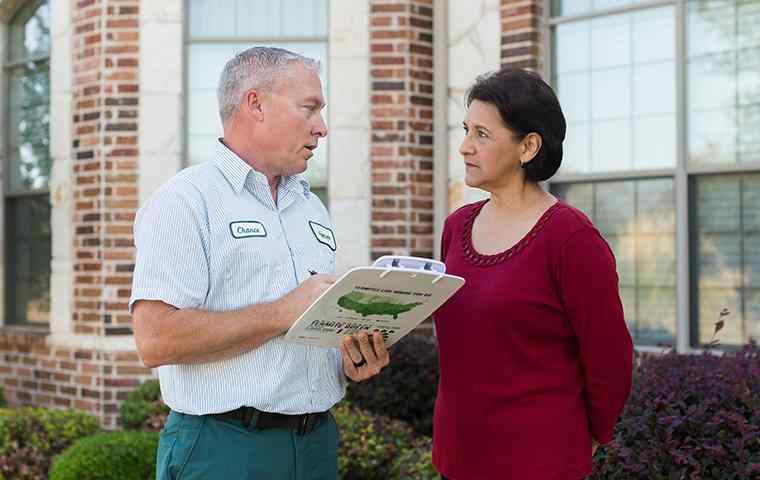 Ongoing Termite Protection
To ensure that you're home or business is protected from termites all year round, we provide the option for ongoing termite protection in the form of the Sentricon® System. If you choose one of our ongoing termite control plans, we'll return four months after your initial service visit to perform an exterior maintenance service to maintain the bait stations.
Termite Frequently Asked Questions (FAQs)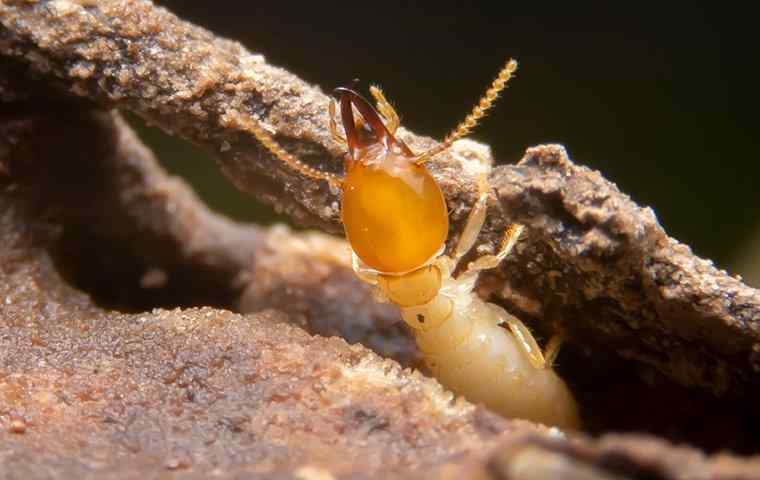 When are termites most active?
In North Texas, termites are a year-round threat, though they are most active in the spring during swarming season. Once they've invaded a structure, they can eat away at the wood all year round without stopping, resulting in major damage and costly repairs for property owners without professional termite protection.
When do termites swarm in Dallas-Fort Worth?
Termite season in Dallas-Fort Worth lasts all year round due to the warm climate. However, termite swarms usually occur in the spring and summer months; these winged reproductives emerge on warm, calm days after heavy rainfall.
How much damage do termites cause?
In the United States alone, termites cause over $5 billion worth of structural damages in a single year. The average cost of termite damage repairs for homeowners is about $2,000-$3,000, depending on the extent of the infestation.
What are the common signs of termites?
Commonly referred to as "silent destroyers", termites are very difficult to detect when they invade due to the way they can eat away at the structural wood of a structure for months or even years without alerting suspicion. However, termites do leave behind a few telltale signs of their presence, including:
Finding winged swarmers or discarded wings, typically around windows and doors.

Sawdust-like termite droppings are called frass.

Tunnels are called mud tubes along the foundation and exterior walls.

Structural beams that sound hollow when knocked on.

Doors and windows that aren't opening or closing properly.
How does All-Safe Pest & Termite control termites?
Sentricon® System with Always Active™
The standard in termite control, the Sentricon® System with Always Active™ is the termite treatment of choice for millions of properties throughout the world, and rightly so! The Sentricon® System is the first baiting system to successfully eliminate termites at the source and continues to advance its technologies in termite control. All-Safe Pest & Termite is one of the top termite control providers in Dallas-Fort Worth after successfully eliminating termites at many homes and businesses in North Dallas. It's even in our name!


Termidor® Liquid Termite Treatments
In addition to the ongoing protection of the Sentricon® System, we also utilize Termidor® liquid termite treatments for added protection. Termites cannot detect the special products used in these treatments and upon entering a treated zone, they become like micro-sponges, transporting the chemical back to the colony and diminishing, or in some cases eliminating, the entire colony. The applied liquid will provide 100% control of infesting termites in three months or less after treatment for total termite protection.